SHARE PERFORMANCE
Data provided by Teleborsa
Data delayed by 15 minutes
SNAM: REASONS FOR INVESTMENTS
Snam has been committed to transforming Italy into a gas hub for Europe, in order to increase the security of supplies, the diversity of sources and the liquidity of the gas system. The company's international development is also focused on this, aiming to extract further value from the Italian assets through their interconnection with infrastructures abroad.
READ ALL
SUSTAINABILITY INDEXES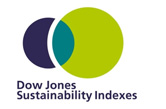 DOW JONES SUSTAINABILITY INDICES
FTSE4GOOD
MSCI
CDP "A" LIST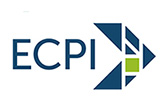 ECPI
OEKOM RESEARCH
STOXX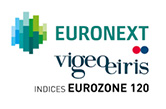 VIGEO
ETHIBEL
Dean Cupertino and CEO Alverà sign a research and development agreement. The prototype is to be created in the Polytechnic University of Bari and used in research for its commercial application.
GO TO NEWS
Cubogas, a subsidiary of Snam specializing in technological solutions for CNG (compressed natural gas) filling stations, has supplied compressors for the construction of the first public natural gas distributor for buses and cars in Bosnia and Herzegovina, in the Sarajevo metropolitan area.
GO TO NEWS
The transaction - amongst the world's most important, in the sector - is aimed at the acquisition of 49% of ADNOC Gas Pipelines, a company controlled by ADNOC with an enterprise value of $ 20.7 bln, which manages the infrastructure that connects the production sites to the network and export terminals.
GO TO PRESS RELEASES
The new initiative is in line with Italy's priorities for combating climate change, improving air quality and creating green areas. The company will leverage CDP's economic skills and territorial roots and will benefit from Snam's expertise, which in the last ten years has carried out reforestation for over 1 million trees.
GO TO PRESS RELEASES
Annual Report 2018
2018 Sustainability Report
Investor relations' publications
Ph. +39 02.3703.9385
Mob. 39 02 3703 7803
Piazza Santa Barbara, 7
20097 San Donato Milanese (MI) Italy
Email: investor.relations@snam.it