SHARE PERFORMANCE
Data provided by Teleborsa
Data delayed by 15 minutes
SNAM: REASONS FOR INVESTMENTS
Snam has been committed to transforming Italy into a gas hub for Europe, in order to increase the security of supplies, the diversity of sources and the liquidity of the gas system. The company's international development is also focused on this, aiming to extract further value from the Italian assets through their interconnection with infrastructures abroad.
READ ALL
SUSTAINABILITY INDEXES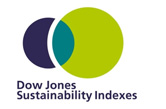 DOW JONES SUSTAINABILITY INDICES
FTSE4GOOD
MSCI
CDP "A" LIST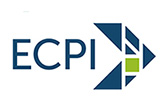 ECPI
OEKOM RESEARCH
STOXX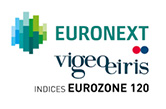 VIGEO
ETHIBEL
Snam, also through its Fondazione Snam, has decided to allocate 20 million Euros in favour of initiatives advanced by the Italian Health System and the third sector to face the coronavirus emergency.
GO TO NEWS
Smart-working throughout Italy, physical presence only where essential.
GO TO NEWS
Snam's Board of Directors has decided to postpone the Shareholders' Meeting initially scheduled for 28 April 2020 to 18 June 2020, due to the COVID-19 crisis and in compliance with Bylaws and Legislative Decree no. 18 of 17 March 2020.
GO TO PRESS RELEASES
The Snam Board of Directors has approved the consolidated financial statements and the draft annual financial statements for 2019 and the 2019 Consolidated Non-Financial Statement (NFS) prepared in accordance with Italian Legislative Decree no. 254/2016.
GO TO PRESS RELEASES
Annual Report 2018
2018 Sustainability Report
Investor relations' publications
Ph. +39 02.3703.9385
Mob. 39 02 3703 7803
Piazza Santa Barbara, 7
20097 San Donato Milanese (MI) Italy
Email: investor.relations@snam.it