SHARE PERFORMANCE
Data provided by Teleborsa
Data delayed by 15 minutes
SNAM: REASONS FOR INVESTMENTS
Snam has been committed to transforming Italy into a gas hub for Europe, in order to increase the security of supplies, the diversity of sources and the liquidity of the gas system. The company's international development is also focused on this, aiming to extract further value from the Italian assets through their interconnection with infrastructures abroad.
READ ALL
SUSTAINABILITY INDEXES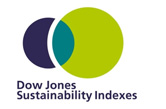 DOW JONES SUSTAINABILITY INDICES
FTSE4GOOD
MSCI
CDP "A" LIST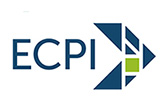 ECPI
OEKOM RESEARCH
STOXX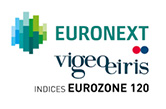 VIGEO
ETHIBEL
Restarting from education to promote gender equality.
GO TO NEWS
An initiative undertaken in collaboration with Arbolia on the occasion of National Tree Day.
GO TO NEWS
Snam CEO Marco Alverà today presents the 2020-2024 plan with approx. € 7.4 billion in investments (compared to the € 6.5 billion of the 2019-2023 plan), approved yesterday by the Board of Directors chaired by Nicola Bedin.
GO TO PRESS RELEASES
Snam has signed an agreement with funds managed by Blackstone Tactical Opportunities ("Blackstone") for the purchase of a strategic stake of approximately 33% in Industrie De Nora S.p.A. ("De Nora"), a global innovator in sustainable clean energy and water treatment technologies, based on a 100% enterprise value of approximately € 1.2 billion.
GO TO PRESS RELEASES
Annual Report 2019
2019 Sustainability Report
Half Year Report 2020
Investor relations' publications
Secretary
Ph. +39 02 3703 7272
Piazza Santa Barbara, 7
20097 San Donato Milanese (MI) Italy