Cyber security
Snam aims to guarantee increasingly greater security and sustainability in its business processes.
"
The development of the business and recourse to innovative solutions capable of continuous improvement requires a constant focus and an ability to continuously adapt to the changing needs to protect cybersecurity.
"
Andrea Chittaro
Senior Vice President - Global Security & Cyber Defence
The evolution of the business and the use of innovative solutions to improve it have led Snam to invest increasing resources in cyber security in the conviction, also affirmed by the projections of sector experts, that threats are destined to evolve in the future in terms of both numbers and complexity.
In this context, cyber security plays an extremely important role in order to prevent or address very diverse events that can range from the compromise of individual workstations to the degradation of entire business processes in the field of transportation, storage and regasification, with potential effects on the normal capacity to provide services.
Snam has developed its own cybersecurity strategy based on a framework defined in accordance with standard principles on the subject and has had a dedicated department for a few years now which deals with addressing and implementing what has been planned at the strategic level, ranging from governance aspects to those that are more predominately technological.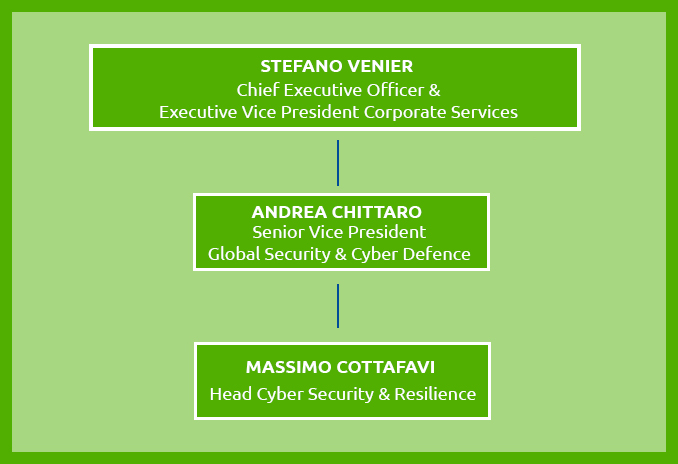 Snam has set in motion an ambitious igitalisation programme that will radically change business processes in the years to come and within which a strong focus on cybersecurity will always be guaranteed. Starting 2020 the foundations were laid and the necessary processes implemented for the safe development of all the nascent Internet of Things initiatives. A Security by Design process has been introduced, which puts in place compliance for precise requirements and checks for each application and infrastructural development. Additionally, more appropriate security technologies have been defined to support the new capabilities that Snam has acquired and will acquire in the years to come.
A great deal of attention is paid to increasing awareness and specialist training of personnel, in order to facilitate the identification of weak signals and raising consciousness about risks of a cyber nature that could occur during normal work activities.
Over the years, Snam has developed collaboration protocols with national authorities responsible for security activities, with peers and research bodies.