SHARE PERFORMANCE
Data provided by Teleborsa
Data delayed by 15 minutes
SNAM: REASONS FOR INVESTMENTS
Snam has been committed to transforming Italy into a gas hub for Europe, in order to increase the security of supplies, the diversity of sources and the liquidity of the gas system. The company's international development is also focused on this, aiming to extract further value from the Italian assets through their interconnection with infrastructures abroad.
READ ALL
SUSTAINABILITY INDEXES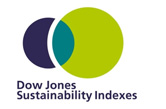 DOW JONES SUSTAINABILITY INDICES
FTSE4GOOD
MSCI
CDP "A" LIST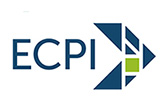 ECPI
OEKOM RESEARCH
STOXX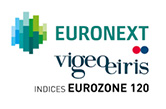 VIGEO
ETHIBEL
The plant is located in Rieti. Five more distributors are set to launch in the region by 2022.
GO TO NEWS
Snam has joined the Nasdaq Sustainable Bond Network, the sustainable finance network run by Nasdaq which brings together investors, issuers, investment banks and specialist organisations.
GO TO NEWS
Snam announces the calendar of corporate events and the dates of the publication of its financial results that will be examined by the Board of Directors and the Shareholders' Meeting during 2021.
GO TO PRESS RELEASES
The project, which is part of a broader initiative known as "Dalmine Zero Emissions", would launch the first industrial-scale application of hydrogen in Italy to decarbonize the steel sector.
GO TO PRESS RELEASES
Annual Report 2019
2019 Sustainability Report
Half Year Report 2020
Investor relations' publications
Secretary
Ph. +39 02 3703 7272
Piazza Santa Barbara, 7
20097 San Donato Milanese (MI) Italy