SHARE PERFORMANCE
Data provided by Teleborsa
Data delayed by 15 minutes
SNAM: REASONS FOR INVESTMENTS
Snam has been committed to transforming Italy into a gas hub for Europe, in order to increase the security of supplies, the diversity of sources and the liquidity of the gas system. The company's international development is also focused on this, aiming to extract further value from the Italian assets through their interconnection with infrastructures abroad.
READ ALL
SUSTAINABILITY INDEXES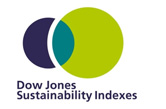 DOW JONES SUSTAINABILITY INDICES
FTSE4GOOD
MSCI
CDP "A" LIST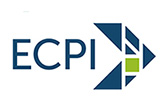 ECPI
OEKOM RESEARCH
STOXX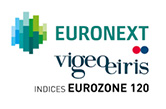 VIGEO
ETHIBEL
Snam is committed to an ESG scorecard with concrete, measurable goals.
GO TO NEWS
Snam, one of the world's leading energy infrastructure companies, has donated six three-year and masters' scholarships to the "Politecnico di Bari" University to be awarded to young female students enrolled in the Engineering Faculty during the 2020/21 academic year.
GO TO NEWS
With reference to the resolution through which the corporate purpose was amended (article 2 of the Bylaws) at the Shareholders' Meeting dated past 2 February, Snam announces that the Prime Minister's Office yesterday informed the company that it will not exercise the special powers referred to in the golden power legislation.
GO TO PRESS RELEASES
Snam and Hera announce that they have signed a Letter of Intent for a technological collaboration aimed at developing hydrogen, for their own areas of activity respectively.
GO TO PRESS RELEASES
Annual Report 2019
2019 Sustainability Report
Half Year Report 2020
Investor relations' publications
Secretary
Ph. +39 02 3703 7272
Piazza Santa Barbara, 7
20097 San Donato Milanese (MI) Italy