2016 Calendar
The meeting between Snam and the imagination of primary school children who took part in the educational project "The network of Learning: science, knowledge...science fiction!", the initiative dedicated to the relationship between man and science, to the proper use of natural resources and to the contribution of the technological evolution to sustainable development, gave birth to the Snam 2016 calendar.
The drawings made by children were the inspiration of the work of Altan who, interpreting the fundamental themes of respect for nature and sustainable development, created for Snam 12 exclusive boards.
Pimpa, one of the most famous Altan's characters, accompanies us with her new friend Tubetto on a fantastic journey to discover the close connection between energy, science and innovation.
PIMPA
The Pimpa was born in 1975 from Altan's creativity. Initially published in the Corriere dei Piccoli, it then become a cartoon on TV for the first time in 1983.
Visit the website
L'ILLUSTRATORE
Francesco Tullio Altan , better known as Altan, is an italian cartoonist, illustrator, writer and satirist. Author of international fame , has worked for decades with major newspapers and periodicals.
THE BACKSTAGE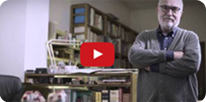 Watch the backstage
Watch the backstage
The project behind the calendar
2015 Edition winners
The second edition of the "Stories about the future" competition introduced many children from all over Italy to theme of biodiversity. Every school taking part in the project received an educational kit containing everything they needed to enjoy themselves and learn together. Discover more about the 2015 edition project and drawings.