A new commercial control room for Snam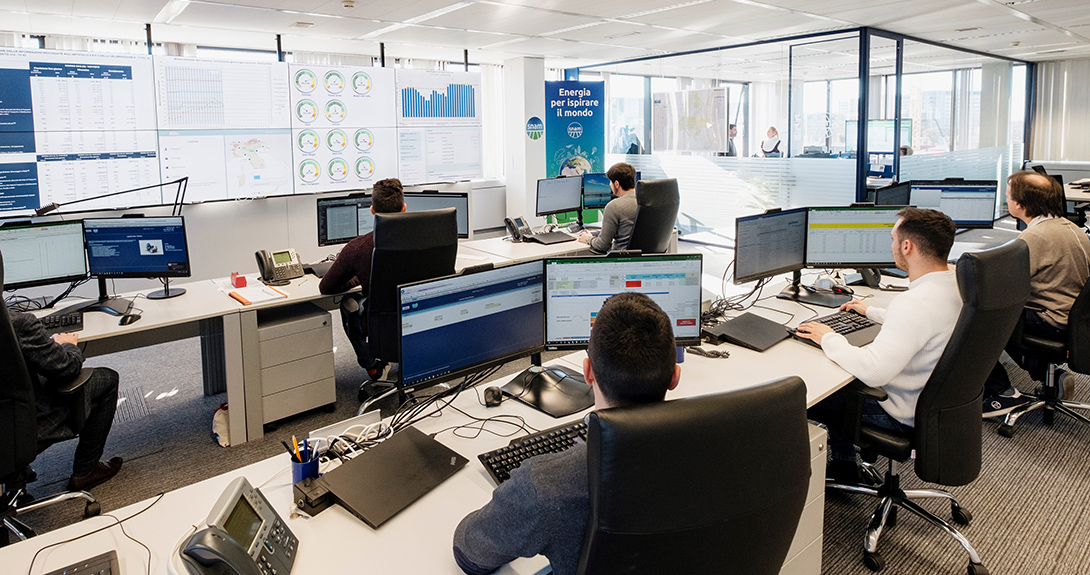 Snam's new commercial control room was opened in October, which will bring together all the company's employees who are involved in the commercial management of transportation, storage, regasification and network balancing of gas.
The team is comprised of 34 people who work 24 hours a day to manage the italian gas system.
Antonio Anchora - Head of Contract Management and Balancing at Snam – says: "Integrating the team will bring many benefits, such as improving the quality of the services offered to customers: not only will they have a designated point of contact, but they can also expect shorter processing times". By working together, the employees can share their expertise and the control room can rely on a huge number of experts who work on many activities. "The knowledge exchange will help to integrate teams, allowing employees to share best practices, create operational synergies and manage peak workloads and any critical issues effectively".