A vegetable garden in the network
Cultivating value: a vegetable garden in the network
Since many years, Snam Group has undertaken a journey aimed at making the most of expertise and talents in order to create value for the local areas in which it operates and to reconcile business targets and attention to environment and communities, also collaborating with qualified partners. As part of this approach, the project called "A vegetable garden in the network" has been launched in Terranuova Bracciolini (province of Arezzo), next to Snam Rete Gas compressor station.
The project
On 1st May 2014, Snam signed a Memorandum of Understanding with the "Betadue" NPO social cooperative, to lease a parcel of land owned by Snam Rete Gas, free of charge, with the purpose of cultivating vegetables and serving them in the canteens of kindergartens in the Valdarno area (" short food supply chain" and "zero mile products"). The parcel is about 4 hectares, borders Snam Rete Gas compressor station and is physically separated, fenced-in, with an independent entrance. Snam Rete Gas also committed to guarantee free of charge the water-supply for irrigation and the power for the machinery.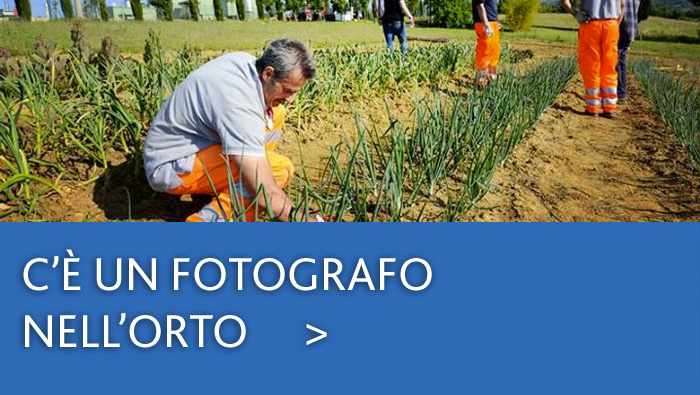 The partner
The social cooperative, based in Arezzo, has 170 associate workers, 41 employed workers, 3 coworkers, 15 volunteers and 26 trainees. It supports work placement of disadvantaged groups and is specialized in maintenance of green spaces and social agriculture and especially in production of fruit and vegetables for the short food supply chain.
The products
The plantations follow the best standards of organic agriculture, with maximum use of natural fertilizers and environment-friendly cultivation methods. After the harvest, the products are examined, conserved, cleaned-up and treated according to the law and then used to supply the canteens of kindergartens in the area of Valdarno, managed by the cooperative.
Extra initiatives
The area can be used also for didactic activities organized by Betadue cooperative and addressed to schools, including through involvement of other authorities and associations.
Follow Sentieri Sostenibili events on Instagram
PICTURES, WORDS AND FLAVOURS
Scopri la mostra dedicata al progetto
more