remuneration Policy 2021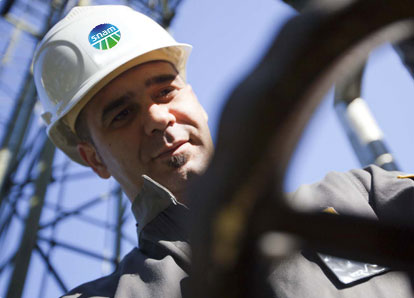 The remuneration system recognises responsibilities assigned, results achieved and the quality of the professional contribution, and it adheres to the principles of personal development and equal opportunity that have always formed a part of Snam's organisational culture.
The Compensation Committee undertook its annual assessment of Snam's remuneration policy in early 2021. In making its decisions, with a view to consistency, the Committee took into account the decisions taken by the Shareholders' Meeting of 18 June 2020 and by the Board of Directors in 2020, following an evaluation of the regulatory framework regarding remuneration, with particular reference to said Issuers' Regulations Art. 84-quater and Annex 3A, scheme 7-bis, incorporating Italian Legislative Decree No 49 of 10 May 2019, implementing SHRD II, as well as the practices in the preparation of the remuneration report in a national and international context.
The Snam Remuneration Policy for 2021 for Directors, Auditors and Managers with Strategic Responsibilities was approved by the Board of Directors, on the recommendation of the Remuneration Committee, at the meeting of 17 March 2021 and subsenquently approved with a binding vote by the Shareholders' Meeting of 28 April 2021.
At-a-glance: Snam's remuneration policy
Connection between the Company's Strategic Plan and the incentive system.
Incentive systems
Annual Monetary Incentive (AMI) 2021 parameters for the CEO - Weight
For further details on the Annual Monetary Incentive (AMI) parameters for the CEO please refer to page 23 of the Remuneration Report 2021
Long Term share-based Incentive Plan (IALT) 2020-2022 parameters - Weight
CYCLE OF ACTIVITIES OF THE COMPENSATION COMMITTEE
2021 Remuneration Policy guidelines
The 2021 Remuneration Policy guidelines were defined in line with the aims and general principles stated and were evaluated, by the Remuneration Committee, to be consistent with the applicable market benchmarks.
The long term share-based incentive plan involves the granting of the Company's ordinary shares if performance targets measured over a period of three years are reached. The maximum number of annual shares to service the plan is 3,500,000 for each cycle. This share plan guarantees a direct connection with stock performance.
The remuneration instruments are summarised and explained in the following diagram: