Career paths
Career planning at Snam is organised around the idea that people should be able to progress both vertically and horizontally in the company. What counts most of all is an in-depth understanding of the business . Professional development is thus fostered through structured growth paths that combine training activities with internal mobility (changing role, department or area). In order to assess progress achieved, define areas for further improvementand determine an individual's contribution to the organisation, the company carries out regular evaluations (of performance, potential, experience and know-how).
What we expect from our people
The people of Snam are required to be the main players in the company's processes and developments: dynamic and proactive subjects committed to playing their part in Snam's future.
The orientation to operating correctly, the guarantee of service quality, protection of the environment and workplace safety represent the foundation for a culture of values recognised by all people of Snam.
Working in Snam means also to share its Code of Ethics and to act with fair play and transparency.
Mobility
Snam is a dynamic company that provides its people with opportunities for occupational and geographical mobility throughout Italy as well as abroad, both in its companies and in different business areas. Snam is continuously looking for dynamic people willing to grow and move around different localities.
Performance Management and the Managerial skills model
The Performance Management process at Snam is a bridge between people and organization: it works on the corporate culture to valorise the behavior and contributions of individuals, involving all people in the pursuit of corporate objectives.
In a constantly and rapidly evolving gas market, the alignment between the company's strategic objectives and those of all people is a fundamental condition. The Performance Management process has therefore been designed with this aim: to assign in a capillary way objectives consistent with the company strategy to all the people who daily contribute to the results, allowing them to grow together with the business.
At the base of the process, two fundamental elements: a new model of skills consistent with corporate values ​​and the culture of continuous feedback, which supports the constant dialogue between managers and resources, even in informal mode.
The process will involve everyone: in 2018 it involved about 700 people who hold positions of greater responsibility within the organization, and then gradually involve the entire population by the end of 2020, on the basis of a three-year plan.
The skills model consists of identifying the five basic skills that represent the main behaviors of people within the Snam organization.
Displays high integrity and honesty
Inspires and motivates Others to high performance
Develops others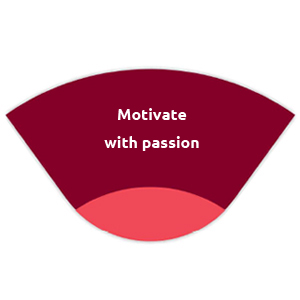 Establishes stretch goals
Innovates
Practices self-development
Solves problems and analyzes issues
Develops strategic perspective
Connects the group to the outside world
Drives for results
Takes initiative
Champions change
Communicates powerfully and prolifically
Collaboration and teamwork
Builds relationships
Operations area paths
Career paths within "Operations" which accounts for over 75% of people in Snam - are structured and developed over the course of several years by alterning periods of work with training (for both professional skills and cross-cutting competences). Development plans are categorised into various levels of complexity, based on an individual's work experience in the field and managerial experience, with the goal of helping young people gradually grow into roles of responsibility.
There are specific multi-year paths for graduates. These programmes offer a mix of experiences both in operational roles at the head office and above all in the field in Italy. These paths are designed to develop technical skills first and then, following an assessment of each person's potential, managerial skills for promising young professionals. This approach aims to ensure ongoing generational change in managerial line in both operations and corporate roles.
For instance a typical development path for someone working in the transport network is to progress from a technical role to become a professional expret and then be put in charge of an operational unit.