The event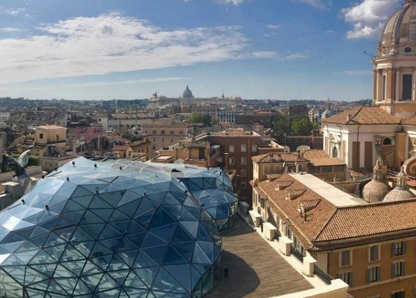 Key topics: the potential of hydrogen as a clean energy of the future in the context of the fight against climate change and the growing integration of Environmental, Social and Governance (ESG) factors into business strategies.
The event featured presentations from major research studies into the hydrogen economy as part of a decarbonised future.
As a contribution to meeting this challenge, Snam brang together representatives from institutions, international agencies, industry and the financial sector to discuss prospects and solutions for the energy transition, in a context of increasing attention to ESG factors. Today, ESG investing has matured to the point where it can greatly accelerate market transformation for the better.
The event was held under the patronage of the Italian Ministry of Foreign Affairs and International Cooperation and Italy's Consiglio Nazionale delle Ricerche (CNR), with the support of the International Energy Agency (IEA), Hydrogen Europe and H2IT and the intervention of IRENA Director General.
During the first day, the morning session focused on high-level issues, whilst the afternoon was dedicated to roundtables and workshops on specific aspects (eg. Energy transition, sustainable finance and governance, etc).
The second day was dedicated to interactive technical roundtables, in collaboration with the World Economic Forum (WEF), with international experts debating on the topics of Hydrogen and decarbonisation.
The event
THE HYDROGEN CHALLENGE - 2019 Global ESG Conference

DATE: 10/11 October 2019
LOCATION: La Lanterna - Via Tomacelli, 157 - Rome
Social media
The event on video streaming and on our social channel:
Follow the hashtag #hychallenge.